When booking your accommodation, check to see if breakfast is included in the room rate and if it's advertised as a continental breakfast of full buffet breakfast. It doesn't have to be a hotel; many guesthouses and Airbnb accommodation provide breakfast and it's often the type of breakfast that's common in that country.
Have you ever tried French baquettes?
Expect baguettes in France and plenty of cold meats and cheese in Germany. It's possible to take something from the breakfast buffet for morning tea or lunch. A piece of fruit or a bun is a good option. You can always buy a coffee to wash them down with.
Buy groceries whenever you can. Be careful not to overbuy though. You don't want to look like a bag lady loaded up with supermarket bags on a plane or train. Check what cooking facilities you have (if any) before making a trip to the supermarket.
To eat within your budget, try to stick to just two meals a day. I prefer to have a big breakfast and then look forward to a delicious dinner at the end of the day. Stopping for lunch eats into my exploration time. (Pun intended.) Time is already limited by the shorter daylight hours in winter.
Are you cooking or eating out?
Eating at restaurants can be very expensive, so save eating out for special occasions or when you're in a hotel for the night with no cooking facilities. I find the cheapest countries for restaurant dinners are Portugal, Romania and Hungary. The most expensive is Switzerland, but eating out at a night market was affordable.
Choose a restaurant that has locals eating there, away from the tourist strip. Never eat in any empty restaurant. It's empty for a reason. Make a point to mention to the restaurateur that you're from Australia. Europeans generally love Australians.
Handy tips for eating out
1. Take a Tupperware container with you at all times
Restaurants especially in Eastern Europe serve HUGE meals and an airtight, spill-proof container will come in handy for leftovers. You may even have enough leftovers for dinner the next night!
2. Read your Lonely Planet or ask your host for recommendations for eating
3. Look for early bird specials
Europeans traditionally eat dinner later than us Aussies so early diners can often eat at a posh restaurant for half price.
Eat what the locals eat
Eat the local food! If a dish is named after the area you're in, try it. It's sure to be delicious! It's probably the chef's specialty and he's perfected it. The same advice also applies to the national dish. Eat pasta in Italy, goulash in Hungary, escargots in France, knackwurst in Germany, and raclette or fondue in Switzerland.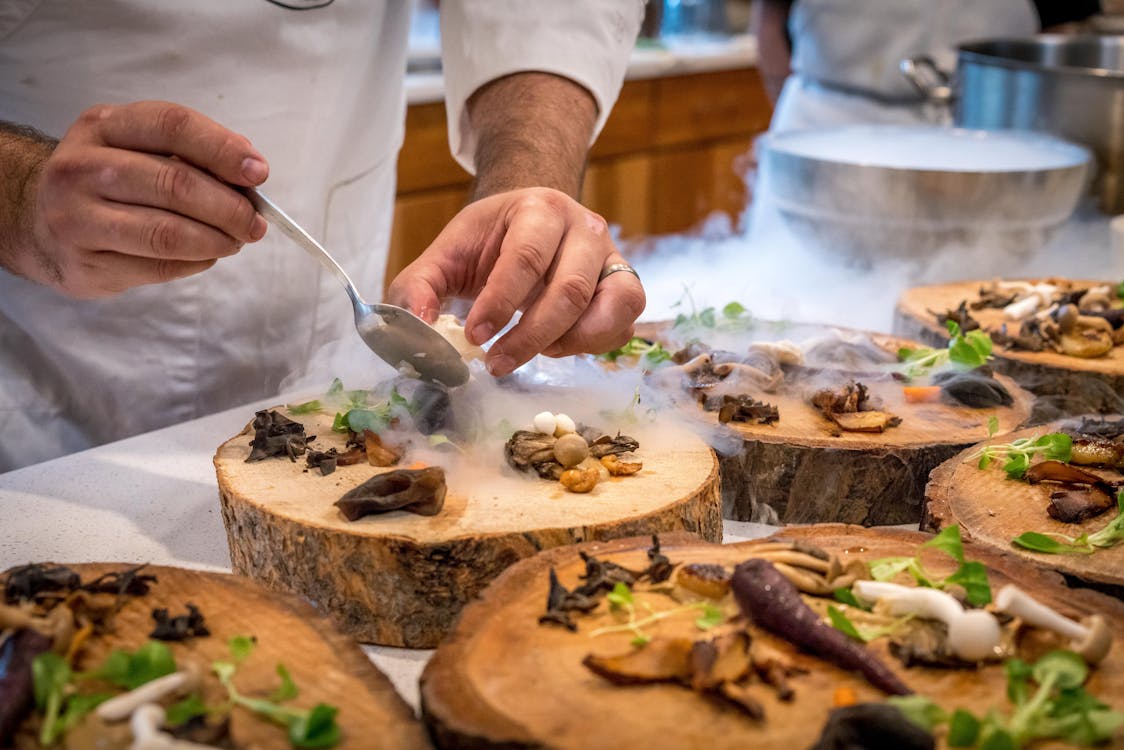 Bon appétit! Buon appetito! Bom apetite!
If you'd like to read more on where to stay, check out Best Budget Accommodation for Baby Boomers